Selling Real Estate at Auction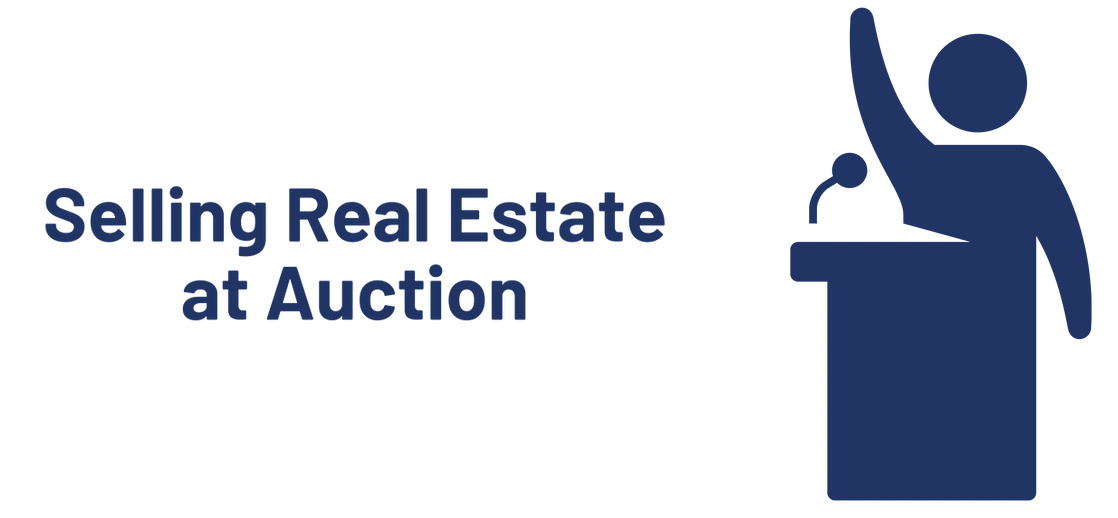 Consultation
Call a RE/MAX Preferred & Auction team member and we will evaluate your property, talk about your specific needs and goals and help you determine whether an auction is right for you.
​
Analysis
Our marketing executives will visit with you, view your property and discuss the various options best suited for selling your property at auction.
​
Marketing Plan
Once you've decided to sell your property at auction, we will implement a custom marketing plan that will be designed to reach your targeted market. The marketing plan will include:
A specific plan and schedule for ad placements.
A production schedule for a high quality color brochure featuring your property.
Extensive direct mail, internet and email marketing efforts.
Use of the RE/MAX Preferred & Auction website to draw people to your property and provide detailed information about the property.
A detailed Property Information Packet is typically prepared to assist buyers in their evaluation and due diligence process.
​
The Campaign
When the marketing campaign swings into action, activity begins immediately.
Our writers and graphic designers will go to work to create custom materials promoting your property, including the high quality color brochure.
Display ads will be placed in various newspapers and publications depending on your targeted market.
Through our state of the art database system, we will select qualified buyers to whom we will mail your auction brochure.
Your property will be featured on the RE/MAX Preferred & Auction website with a full description and photo gallery.
Additional listings on high traffic websites may be created depending on your targeted market.
The RE/MAX Preferred & Auction team will arrange previews or showings of your property.
​
Auction Day
Excitement, confidence and competition are the three essential elements to a successful auction event and everything about an auction conducted buy the RE/MAX Preferred & Auction team is carefully orchestrated to provide these elements.
​
Confidence
One of the most important auction-day functions is to provide much of the information needed for buyers to bid with confidence and enthusiasm. If the auction is on site, we give them another opportunity to take a look at the property and provide answers to their follow up questions. This also gives us one more opportunity to point out the features of your property, emphasizing its value and to build a rapport with the bidders that helps us to start with the strong bidding once the auction begins. Finally, we work to make sure each bidder understands what to expect before, during and after the bidding to ensure that everything goes smoothly.
​
Excitement
Many people who have attended an auction conducted by RE/MAX Preferred & Auction describe the atmosphere as electric. Our auctioneers, considered among the best in the industry, first explain the the terms of the auction and give a narrative of the property's highlights.
​
For more information, give us a call!